Here's yet another restaurant that has been added to the list of my favorite restaurants that I certainly recommend if you're just in Davao City!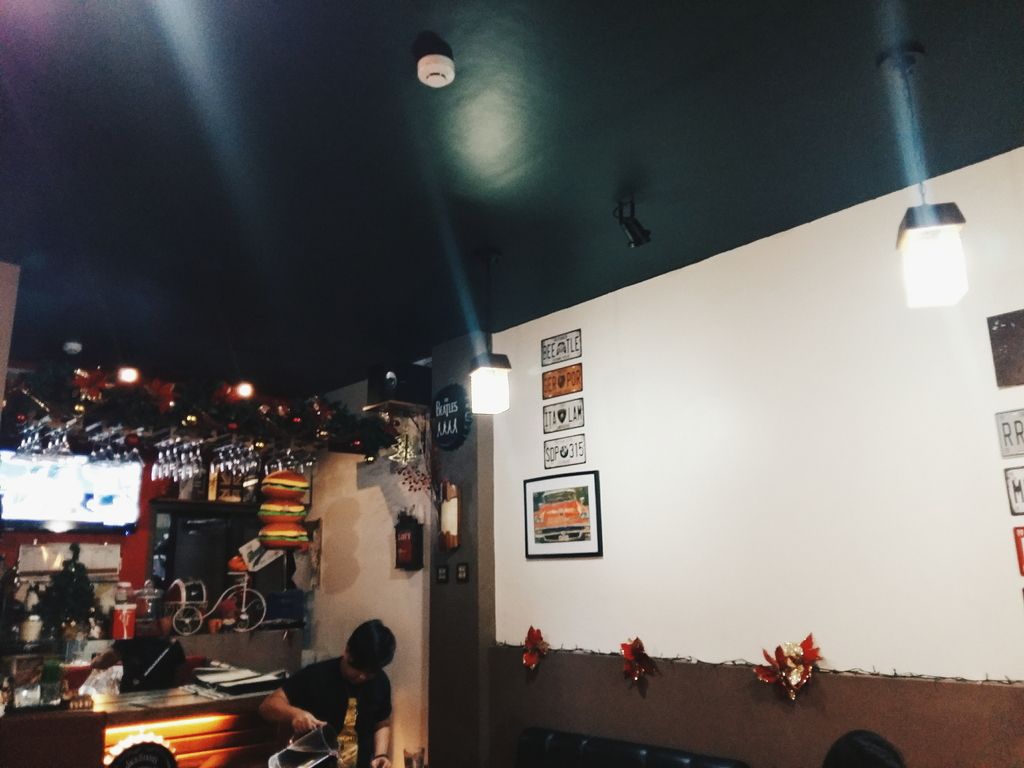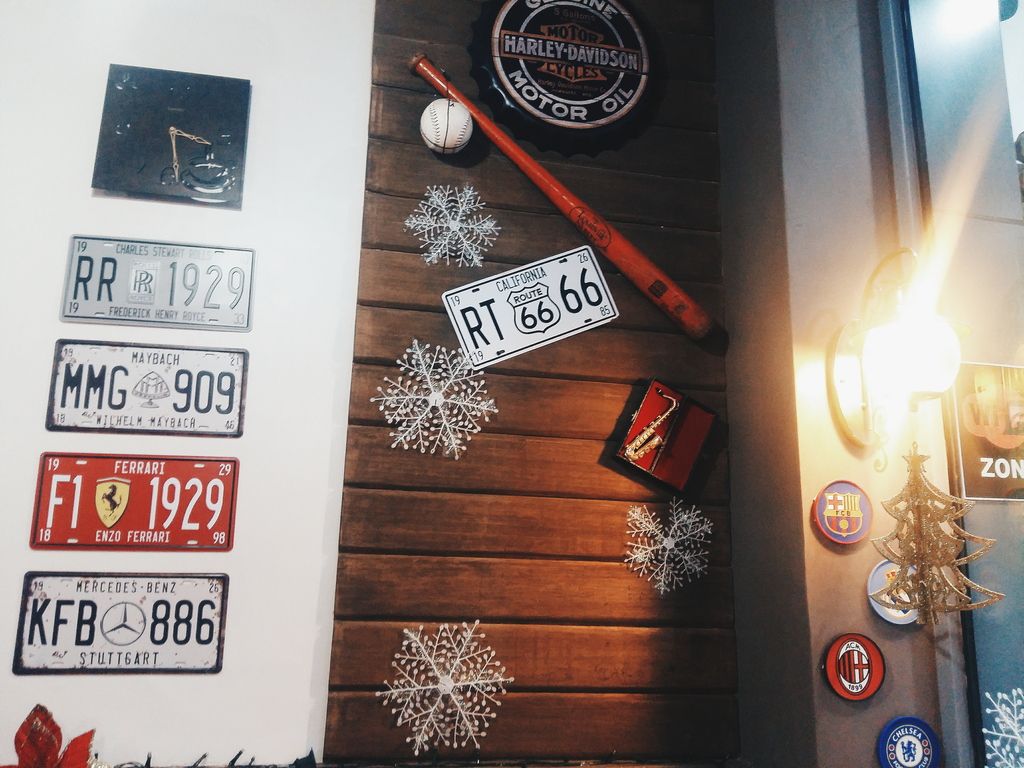 This place is located at Beechnut Square although it is rather small,that was what I liked about it because the place has a great ambiance and their cushion is so relaxing! There were only a few people who dined there aside from us and for me this makes a great place for small family gatherings, especially if you want to find a place that is cozy and has a great tasting food, then this is definitely the place for you.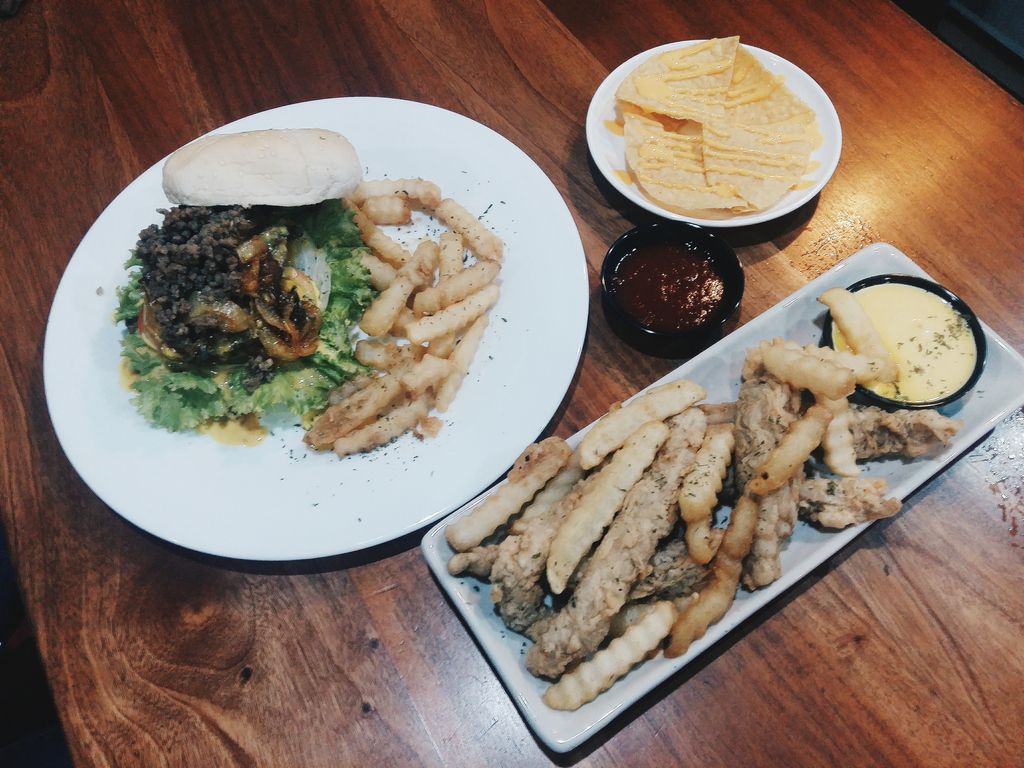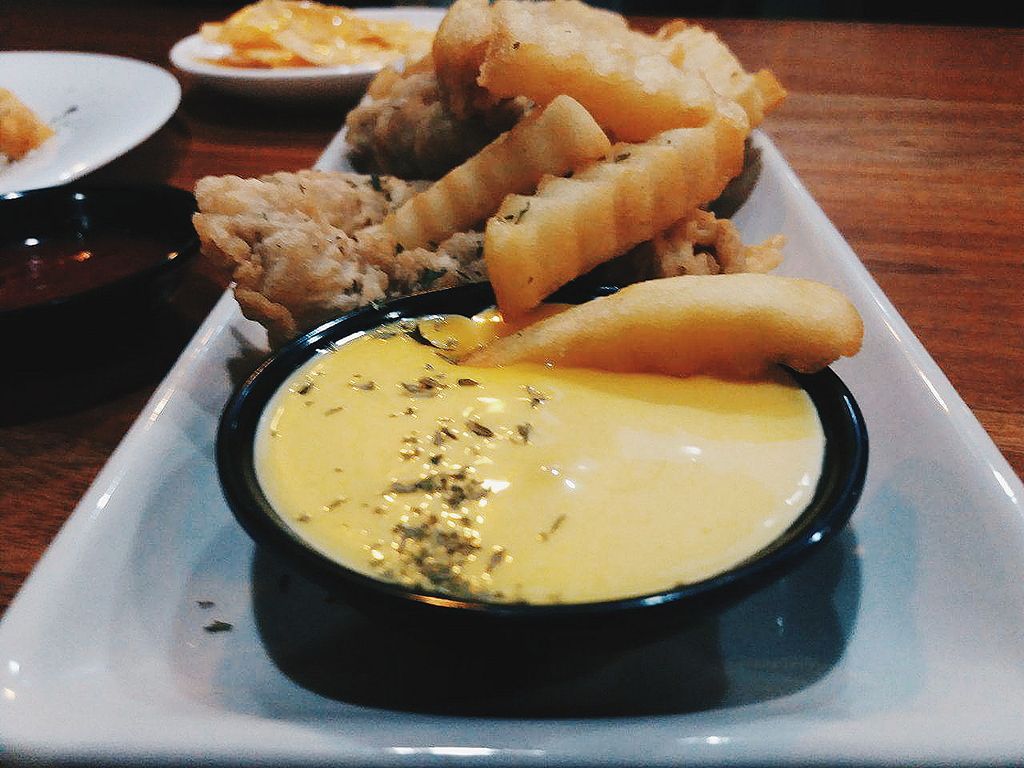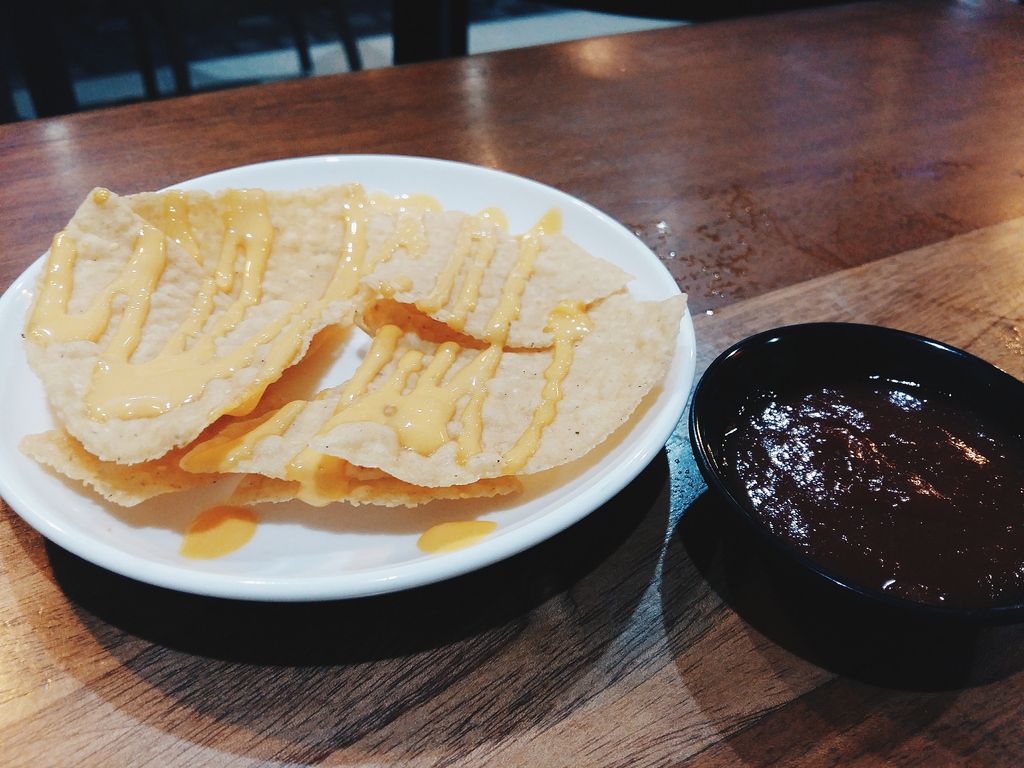 Photos above were the food that we ordered on the very first time that we went there. I was really happy with the taste and also how big the serving was! The burger could already be for two people and it tasted so good, I liked the caramelized onions so much and the sauce! The chicken fingers had a big strips and also love their crinkle-cut fries! They also gave us a complimentary nacho chips. Their food ranges from 120 – 180 pesos so it is absolutely student friendly.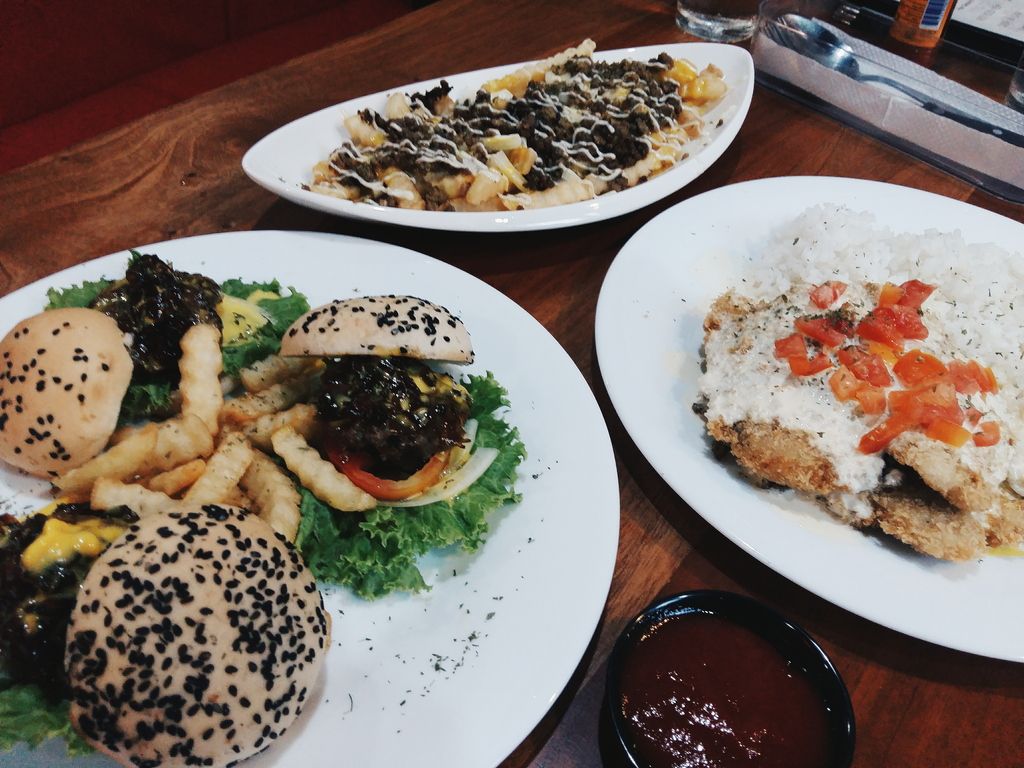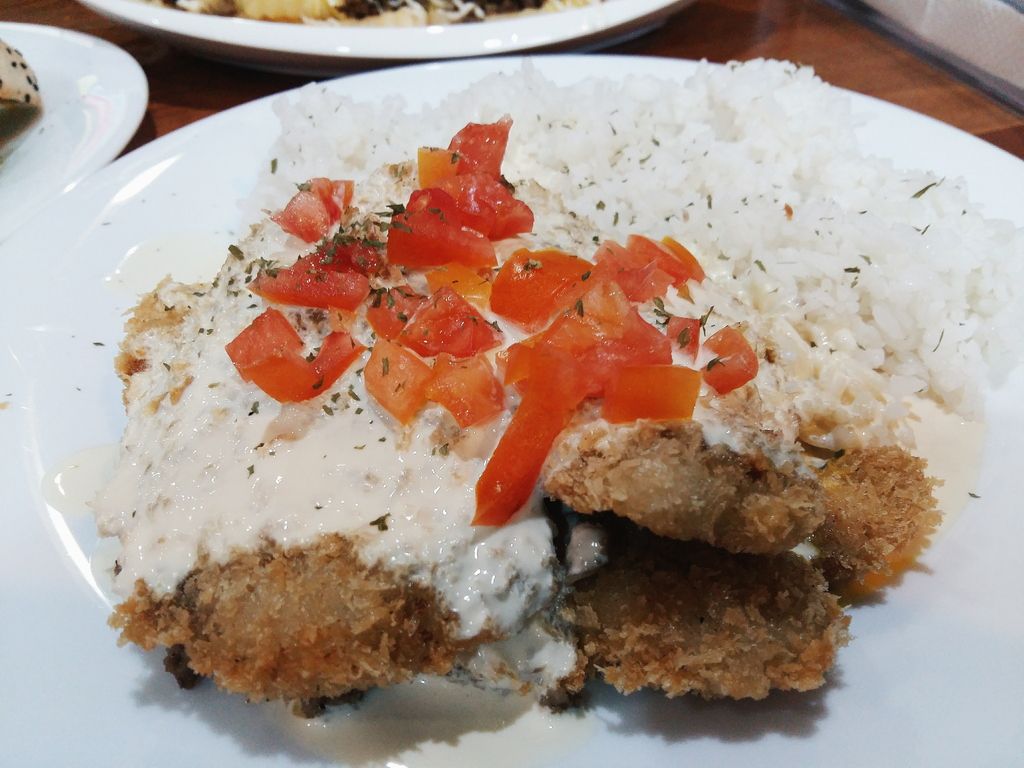 I love the sauce of this Chicken Cubano and the chicken itself wasn't hard to chew, it was perfectly cooked.
To be honest I didn't taste any spiciness and I think they should put more cheese sauce because it kind of left me hanging and also the fries was a bit soggy but I still liked it.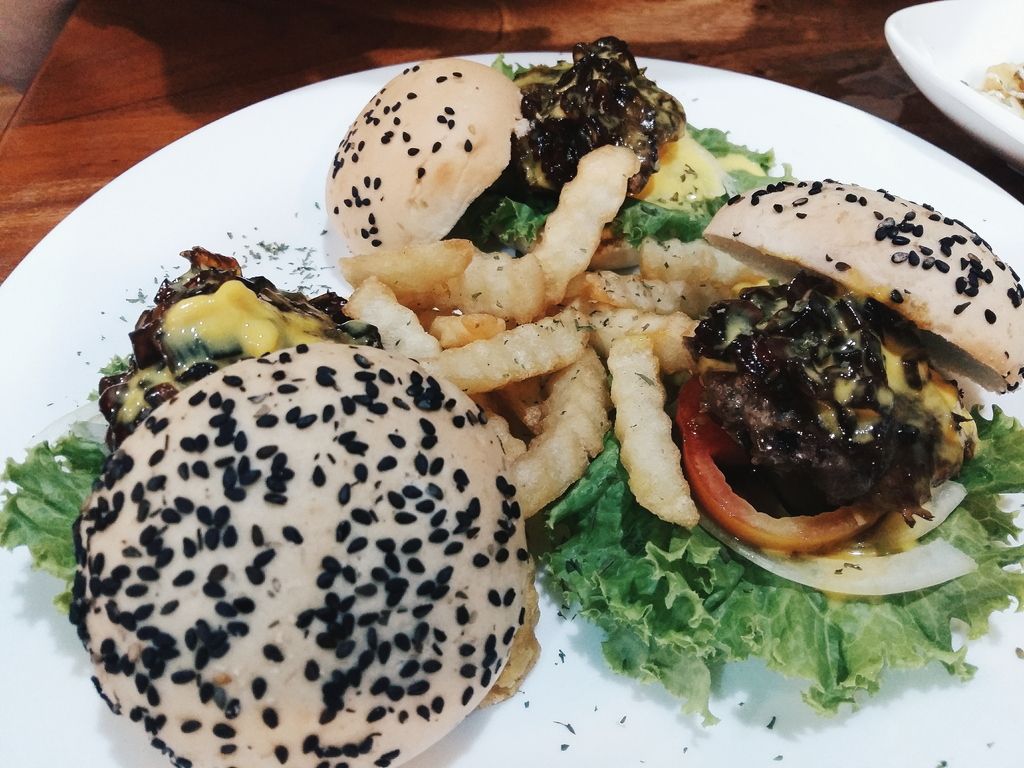 I wasn't so into this burger because the sauce was too sweet for my taste.
Overall, I really liked how flavorful their dishes are and I will definitely comeback for the third time around to try their pasta and the sizzling steak. If it wasn't for my friend who recommended this restaurant then I wouldn't have been able to taste how good this place was. You should definitely check this place out!
Menu
Dugout Bistro's Menu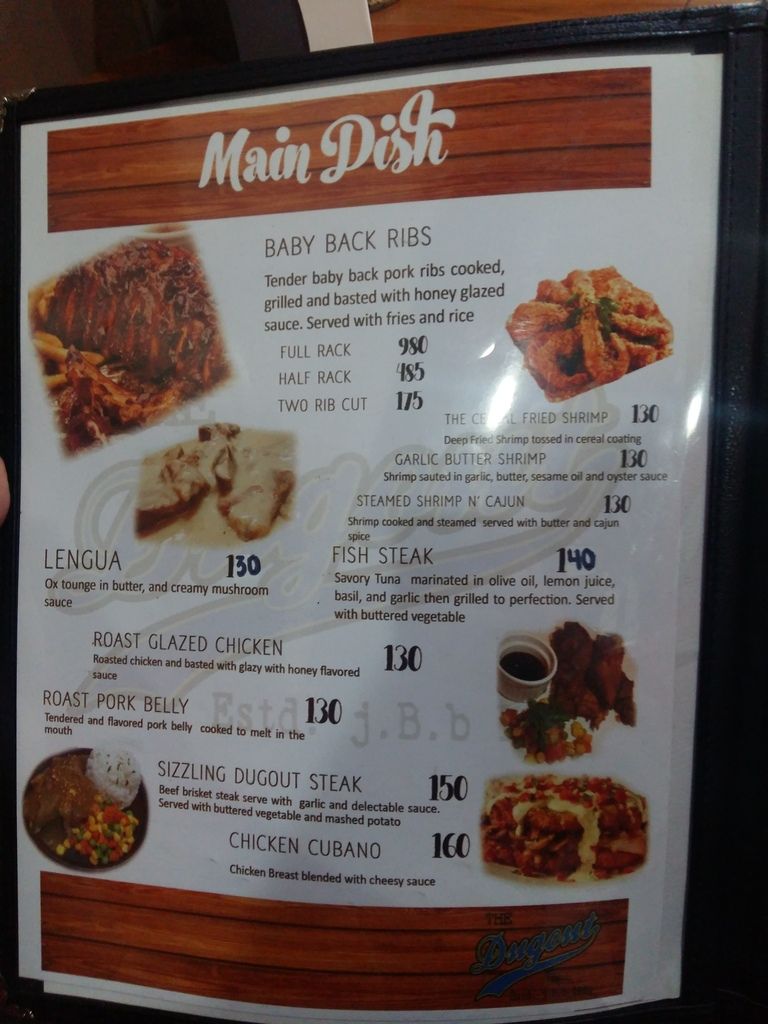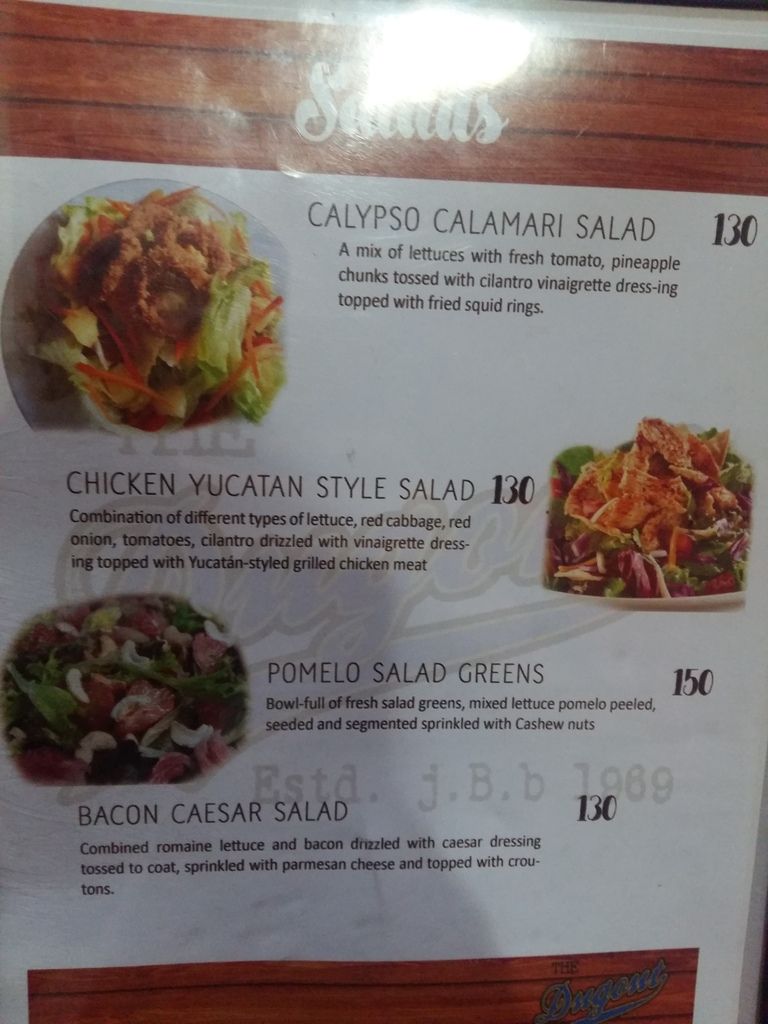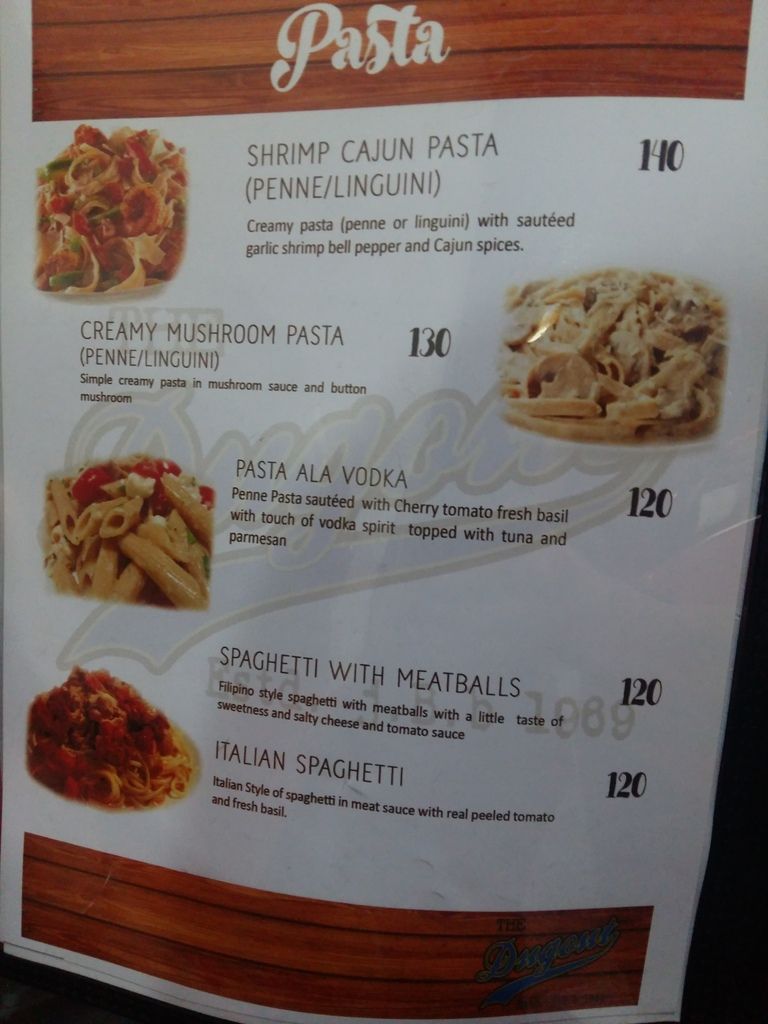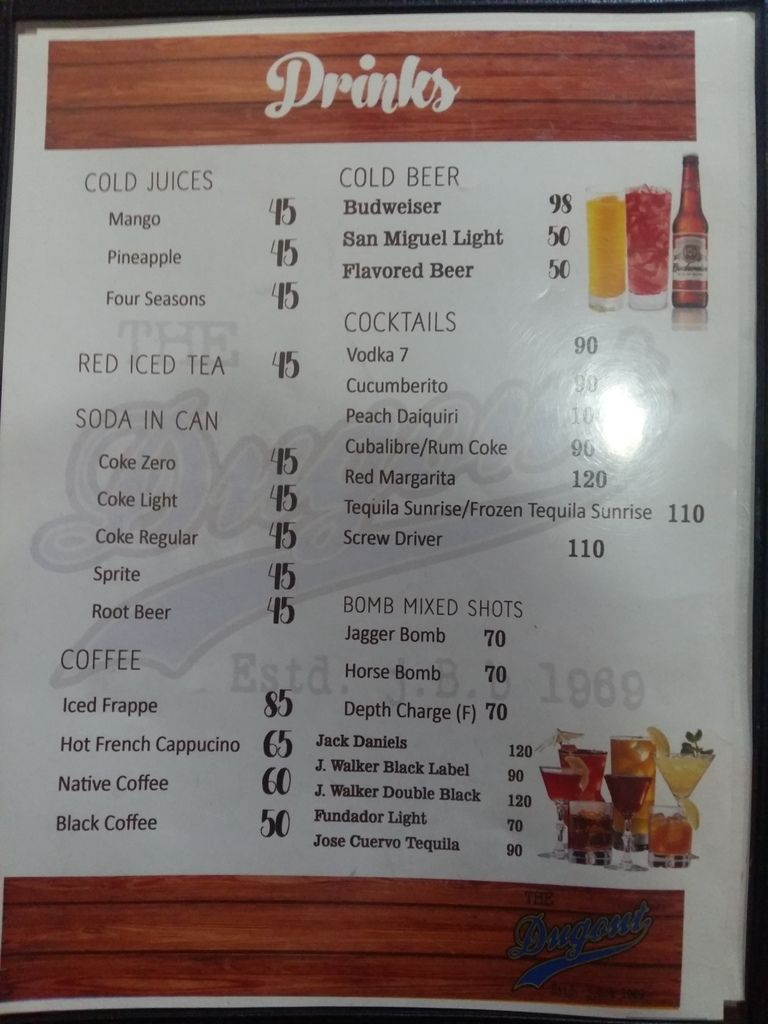 Dugout Bistro
Located at:
Door 7, Beechnut Square,
Sta. Ana Avenue, Davao City
Open Hours: 10:00 am – 9:00 pm
(Visited 517 times, 1 visits today)