Ever since I've known about egg waffles I have been wondering what it taste like because from what I've seen on my Instagram feed it really looked so delicious so when I got to taste it at Happy Lemon I ordered their matcha egg waffle although the color is green, it still tasted a like plain waffle. Lol. Disappointing.
Anyway, when I learned about another egg waffle food stall that is currently selling at SM Lanang, I didn't think twice and went with my friend just to satisfy my curiosity on whether their egg waffle tastes good (because it really looks so good in the picture). We traveled from SM Ecoland to SM Lanang with a public vehicle and not to mention that day was raining like cats and dogs so I think I really made an effort just to try it and I was really excited. We went straight away at the Mercado Locale located at the ground floor of SM Lanang, people were already lining up at the food stall when we got their so it took us like 5 minutes before we got to order. I ordered a matcha egg waffle with a vanilla ice cream and my friend got their plain chocolate flavor. We waited for like another 20 minutes but it is already understandable that we would wait a bit longer since there were a lot of people who already ordered before us, so we decided to look around at the other food stalls at the Mercado Locale as well.
The Eggettes Cone with matcha flavor that I ordered was delicious, unfortunately I couldn't taste the matcha flavor but I wasn't entirely disappointed because the vanilla ice cream was the best, I really liked it although my matcha egg waffle tasted like a plain waffle. The chocolate flavor also tasted like a plain egg waffle, just a friendly advice to the Eggettes Factory (if you guys can read this) maybe they should add a little more chocolate or matcha flavor into their waffle batter so that the people who would buy it will taste the flavors of the egg waffles. Over all, I think it was still worth it since the waffle was still tasty and I will still surely buy from them again but I hope that they will improve their products next time. Check them out yourself! They will be opening their first store at SM Ecoland Davao this coming December 19, 2016!
Menu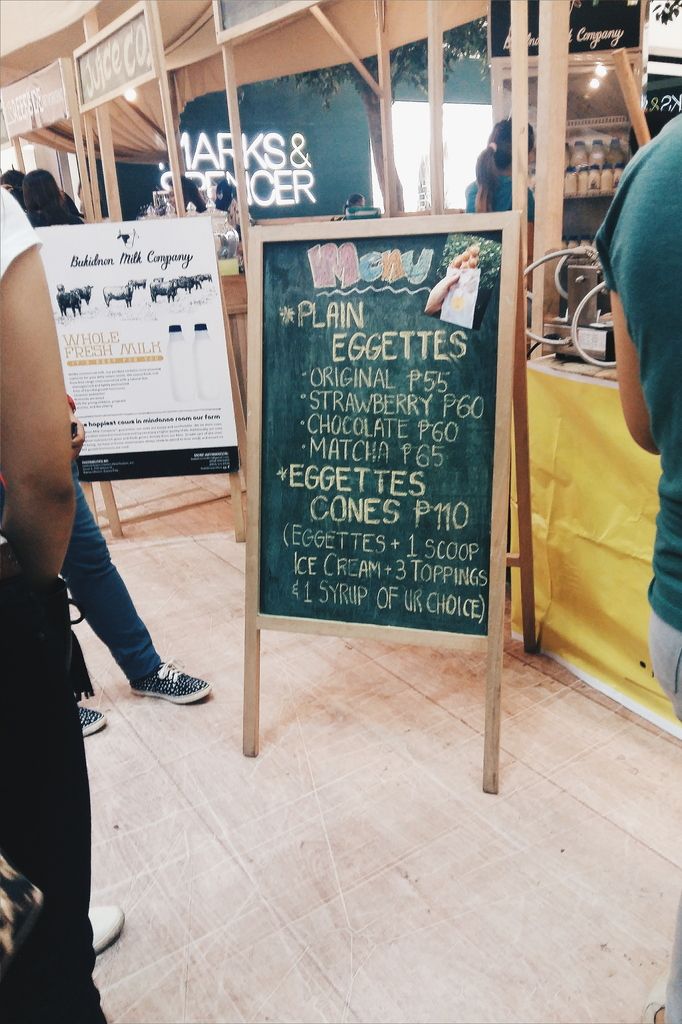 Eggettes Factory's
Located at:
They will be located at
SM Ecoland Davao on 
December 19. 
(Visited 373 times, 1 visits today)