Grilling is one of the most famous ways in cooking ones food here in the Philippines and as well as all over the world. Here in Davao we can almost see every corner of the street that sells grilled meat or barbeques. It was just a typical day that I had and I wanted to try something new so I decided to try out this place called Chixboy and I just also recently knew about this place through a friend.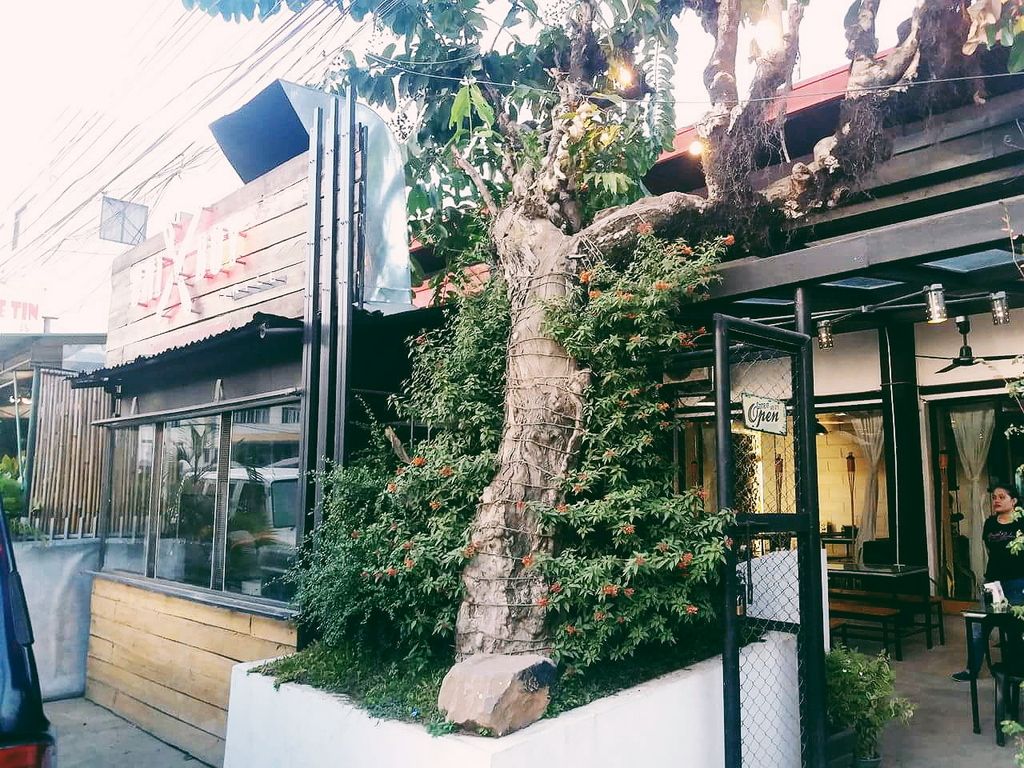 The saying "Don't judge the book by its cover" suits this restaurant well because as you can see the place outside where this restaurant is located, is just pretty simple but once you go inside then you can definitely see how lovely the place is.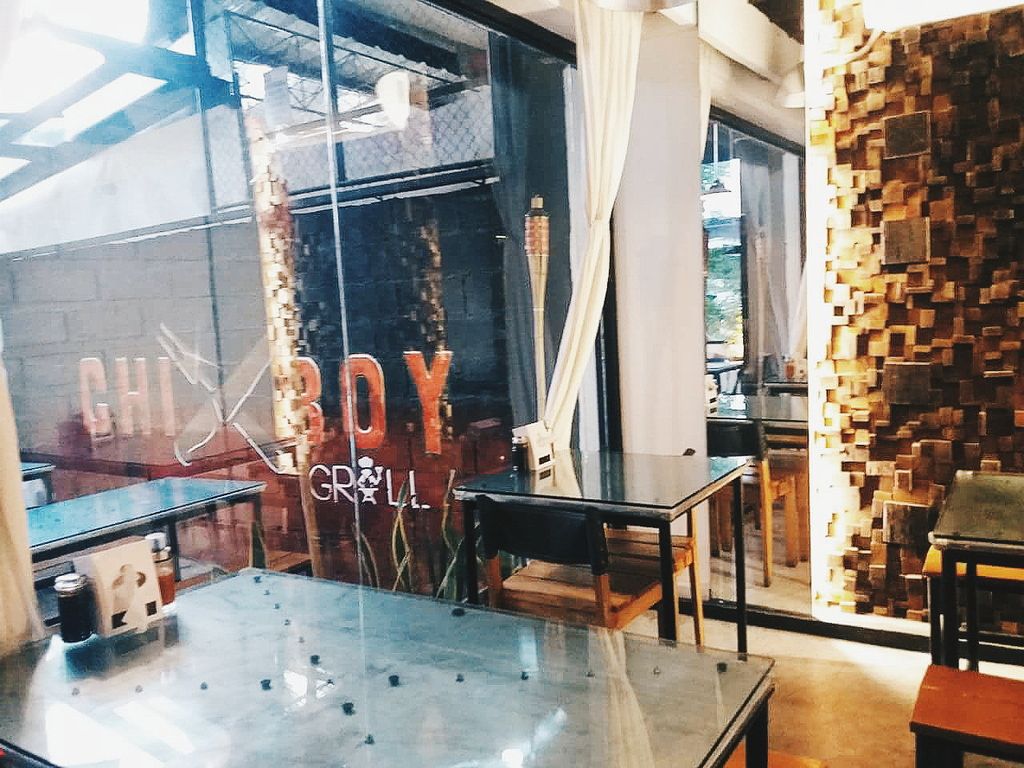 As we went inside, I can't help not to notice the interior of this place because I like how they designed it especially the chunks of wood on the wall, I also liked the ceiling, and the lighting of the place it wasn't too bright and not too dark to not be able to take a nice photo. Haha. There are tables near the grilling place which is outside and there are also tables inside the restaurant as well. So we decided to sit inside because the ambiance looks very nice and cozy and there's also an AC in that area :). And the staff were also very accommodating and very polite, and I think that's one of the best qualities a restaurant or any establishments should have no matter how small or big it is, the staff should always be accommodating and treat their customers right.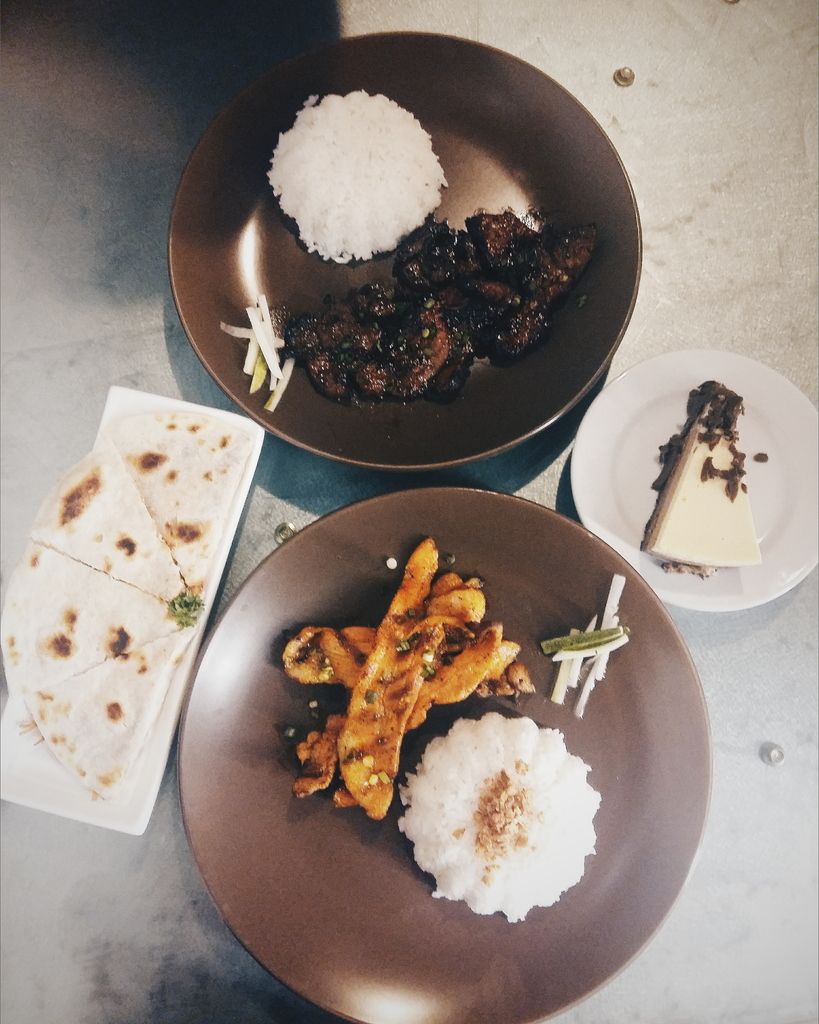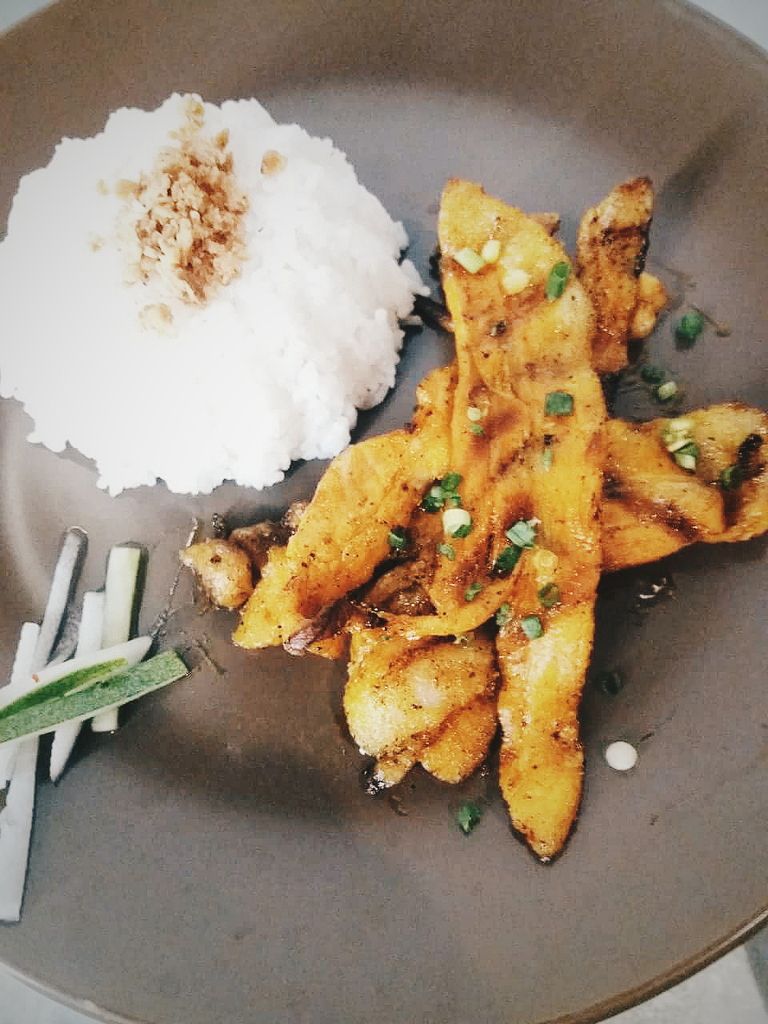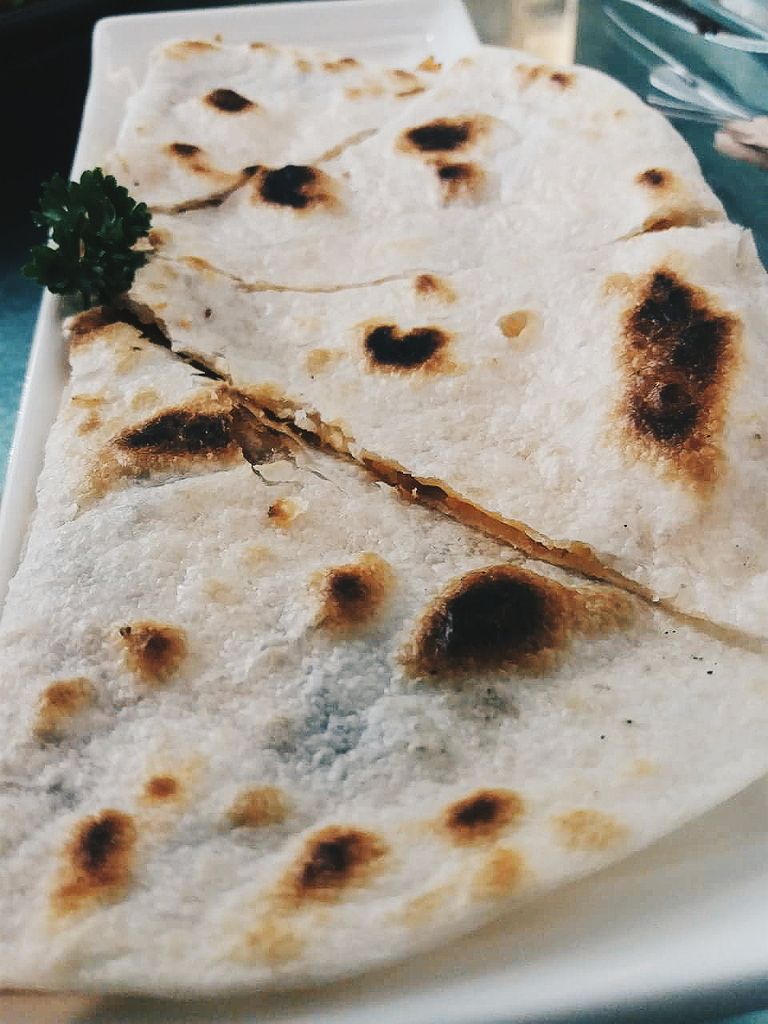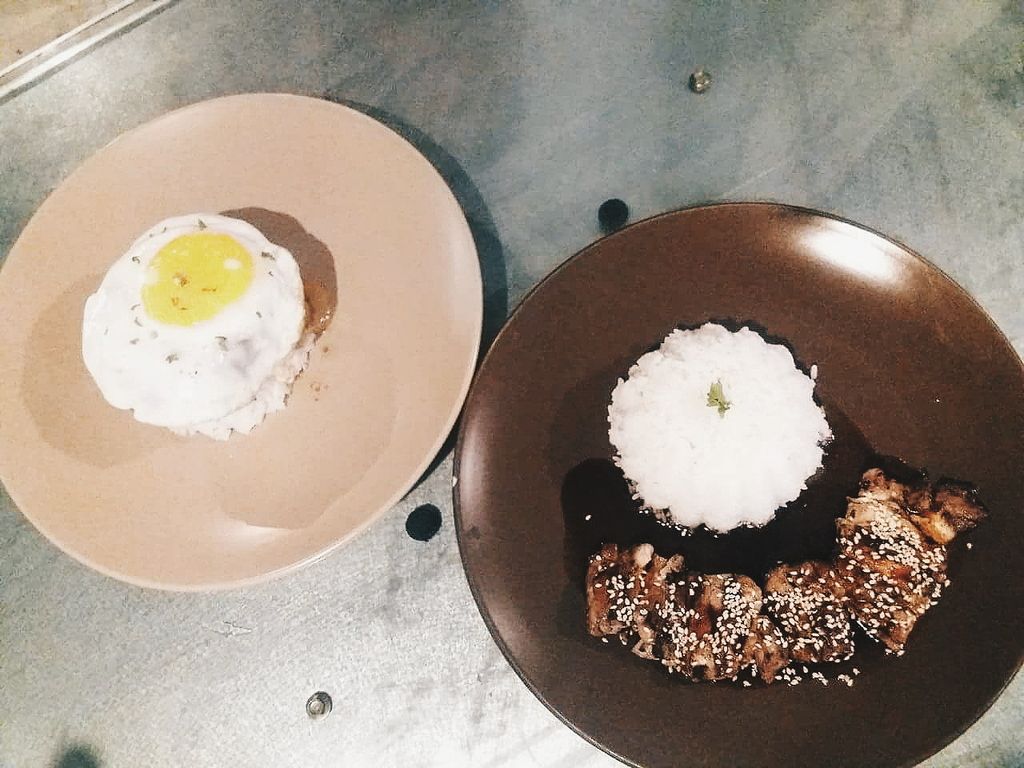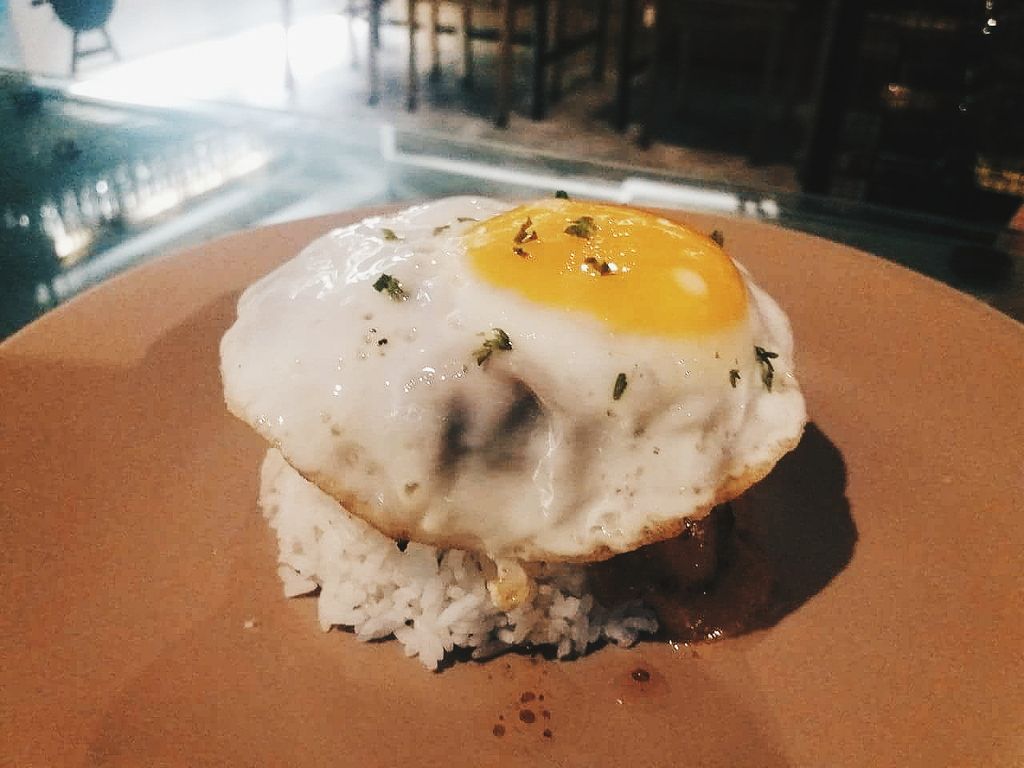 Their food were student friendly, it ranges from 85 to 350 pesos and the serving size is already big enough to fill in your food cravings. As far as what I had already tasted my favorites were the cheesecake and also the grilled belly strips. You guys should definitely try this place because it's not just affordable but the food also tastes amazing.
Menu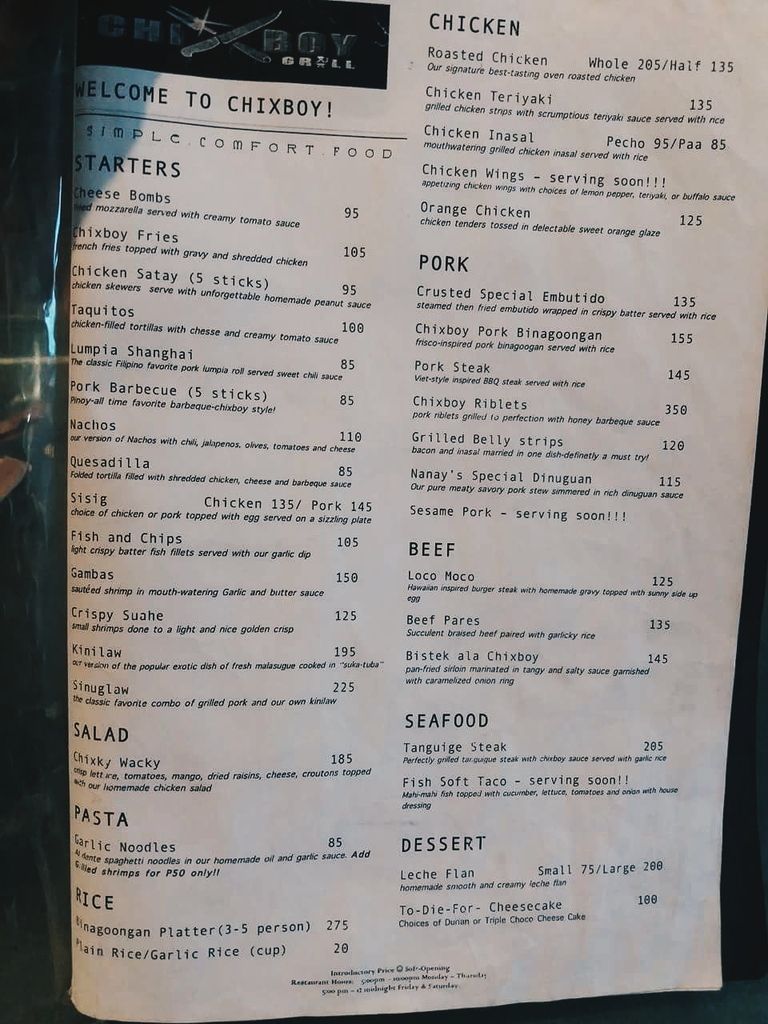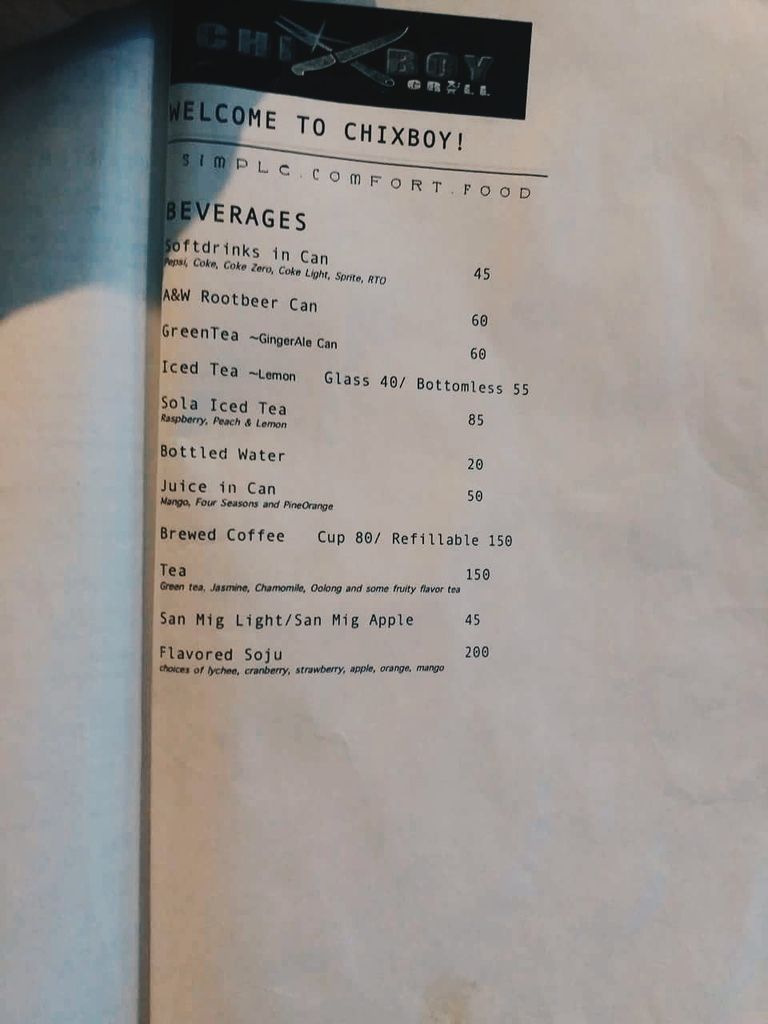 Chixboy Grill
Located at:
Tionko Street
Davao City
Open Hours:
Mon-Thurs: 11:00 am – 2:00pm
                          5:00 pm – 10:00 pm
Fri-Sat: 11:00 am – 2:00 pm
                 5:00 pm – 10:30 pm
Sunday – Closed
(Visited 317 times, 1 visits today)