Thank God for the new cafes here in Davao that I get to try! I was really stoked when I went here last night, I have been eyeing this tiny cafe ever since I saw it while passing by along mabini street. I was already about to go home when I decided at the very last minute to check this place out because I was really curious on what kind of food they serve. 
When we got there, my friend and I were the only customers during that time so we were very fortunate because the place is literally cute as in super tiny that it could just fit like only six to ten people inside their cafe but they also have tables outside. Good thing we were the only one who ate there last night because it would already be too crowded if there were other people too. Lol.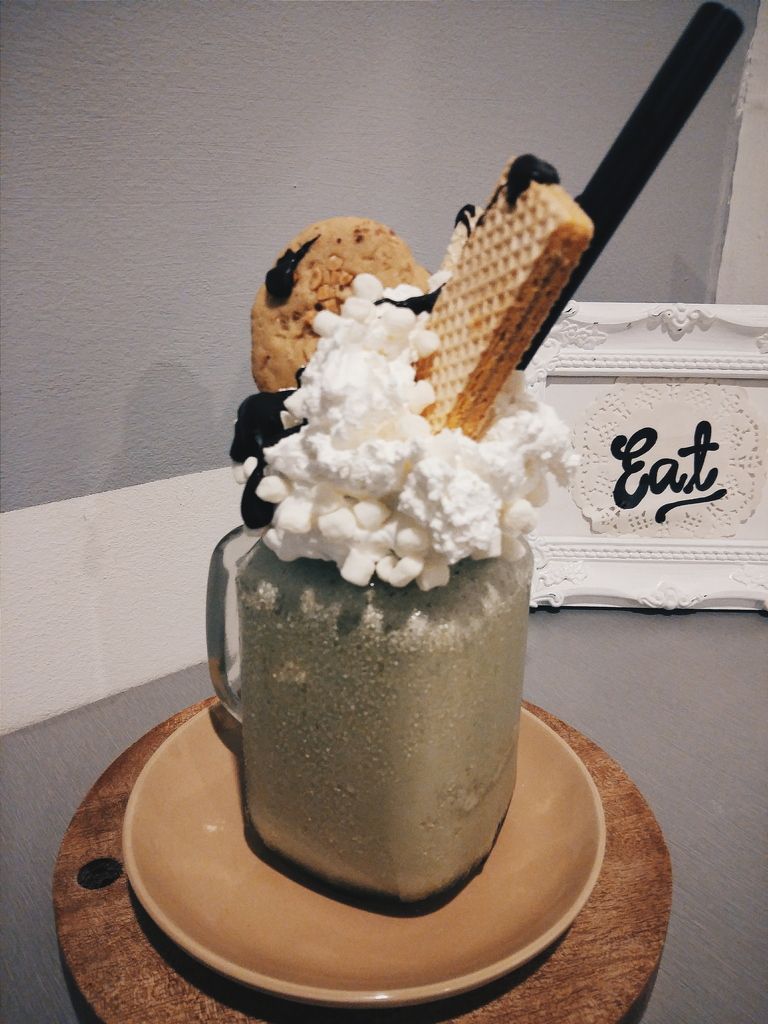 Obviously, I ordered a matcha frappe since I LOVE matcha, this was not my first choice though because I wanted to try their funky cheesecake, but unfortunately it wasn't available so boohoo. But it's okay since the matcha freakshake was still delicious.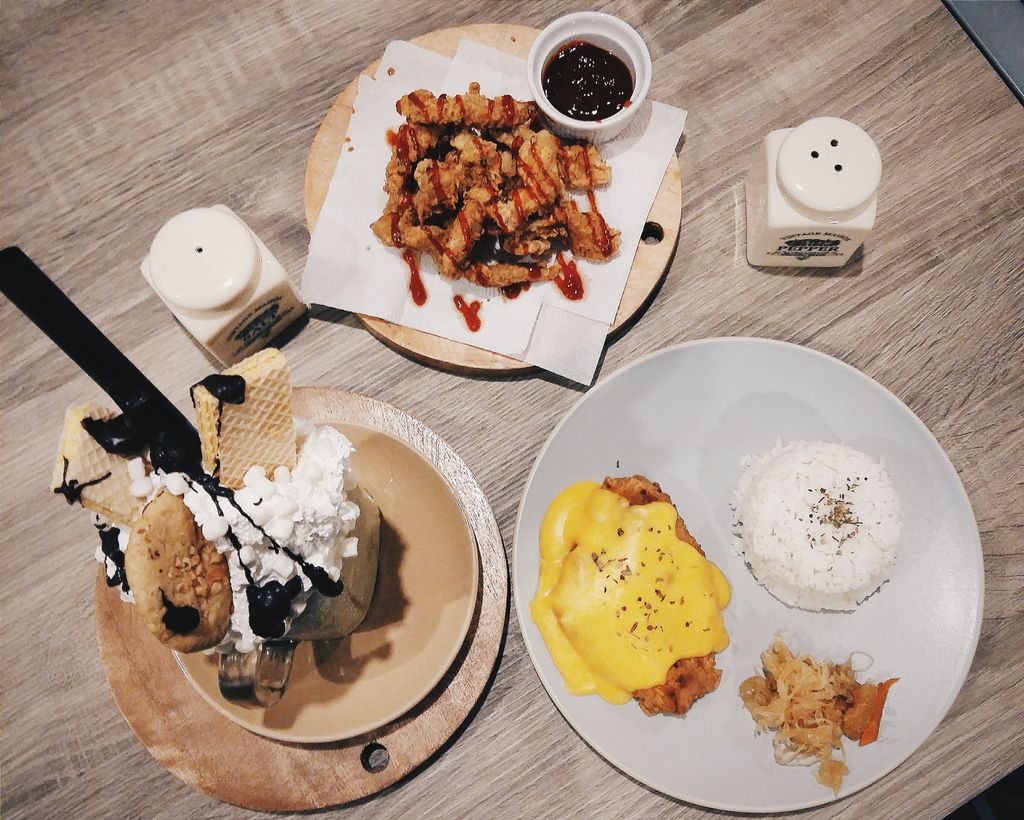 I ordered the cheesy chicken fillet with rice, even though I was already full because I wanted to try and see what it taste like but sad to say I was a bit disappointed because the cheese tasted bland that I had to put salt and pepper just so that I could taste something from it, the chicken itself was okay, but it was a bit dry.
My friend had the chicken fingers and it was "okay" not that yummy and I can't also say that it tasted horrible, it just tasted okay. The chicken was dry and a bit hard to chew and the serving was small so it was disappointing for us because they sell this for 155 pesos.
Although the cheesy chicken fillet and chicken fingers were rather disappointing, I would still recommend this cafe for their matcha frappe because it tasted delicious. I will still comeback and hope that their pasta will taste good. 
Cafe Krieli
Located at 8C Mabini Commercial Complex V. Mapa St. Davao City
(Visited 259 times, 1 visits today)